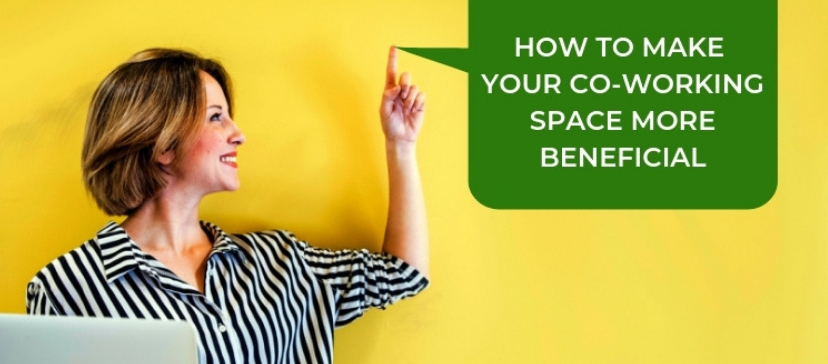 Coworking has emerged into a revolution in the commercial real estate industry. The benefits it is providing to the entrepreneurs, freelancers, independent professionals and startups have no boundaries. If you are the one who is not familiar with the term, then you are missing out on one of the best working platforms in today's world. This is a pocket-friendly concept of renting in a workplace where you just have to pay for your own desk including all the facilities of a work station. This way you will not be needing to rent out an entire office and therefore be cost-effective on your early years of business.
But did you know that there are numerous ways on how you can reap out more from the existing benefits of coworking? It has been proved by various researches that after started working at a coworking space, employees and coworkers have achieved better productivity compared to working at traditional offices. Let us find out as what are the perks of coworking spaces: –
Talented minds from different industries
While working at a coworking space, you get to work with a pool of talented minds. A lot of people from various industries and skill sets are working together. All of them are specialized in some areas of their career, and therefore you get to explore them. You can also use some of their ideas into your own business or work and achieve better goals. For your business, you can even hire one of them to work for your organization and as an independent professional, you have higher chances to get hired. This will save your time for searching and hiring a suitable employee. And on the part of the employees, they will not have to go through various rounds of interviews and tests.
Work by collaborating with each other
As you are growing your professional relationships with your coworkers, you can also work with them by collaborating. Maybe your coworkers have better pieces of advice to give for your business as they have been working in your industry for more time. Therefore, form collaborations or a brief partnership (or even permanent or long-term partnership) from your internal networking only. Remember, two creative and talented minds from two different businesses will end up making one wonderful product or service. These collaborations have always been more than beneficial for your business and can take it to a next level, without investing much of your efforts.
Talk to every other coworker
An office is a place to get to know various people and so is coworking office spaces. Make a tendency to walk around and make a brief conversation with each coworker. Be the person who greets everyone with a smile at the face, to whom all other coworkers come to take advice from, etc. This, in the long run, will help your business thrive and grow as you will be the one whom everyone recommends to get hired or collaborate with. Coworking spaces provide you with an opportunity to make some good professional relationships and keep you motivated with such a diverse range of talented minds. You may even find a mentor there, who is working in your industry for a very long time and can teach you innumerable lessons on your business. But, just make sure that your duration of talk is short, as a lot of people just come to work and don't like to talk much. They, in turn, get a negative impression of yours.
Know your office space well
Don't be the one who sits for the whole day on a desk and doesn't know anything about what is going on around. Go explore the entire space and know each and every conference rooms and meeting rooms, so that you will know all the shortcomings of your coworking space. This will help you know where every other coworker is working. Also, maintain a good relationship with the office space manager. Because the office manager would know about each and every incident that is happening in the office. Maybe there is some opportunity for your or some event that is about to take place, etc.
Take up everything that the coworking space has to offer you
Take up every opportunity or benefits that your coworking site has to offer you. Be it the discounted office supplies, cafeteria, a celebration of opening up a new branch at some other part of the city or any other events organized by them. This way you will get the favorable opportunity to talk to or meet new people and make strong professional bonding. Avail each and every benefits in the best possible manner, after all, coworking spaces are all about growing your networking. Don't miss out on any of them.
Unispace has its Coworking space in KL Sentral, Kuala Lumpur, Malaysia. It provides all of the major amenities to its members such as seamless Wi-Fi connection, conference rooms, CCTV surveillance, everyday maintenance, cafeteria, events and sharing, postbox, etc.