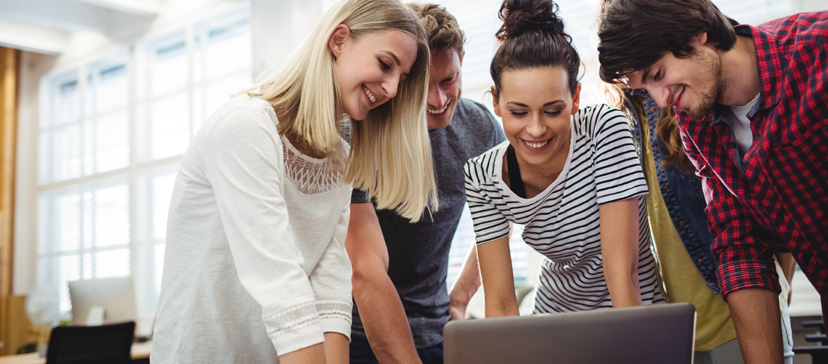 You need a place to work whether you are a freelancer, a startup firm or a large corporate. A place that can suffice you or your team with a comfortable surrounding and environment. And, you should always consider the most important factors that can streamline your business. At first, realize what are the amenities you actually need and what are being provided at the business center? There is no point in availing the facilities or perks that you don't actually require. Secondly, is that location suitable for you or you are just renting that because it is cheap? Remember, that the time and money that you spend on commutation are more expensive to that you are saving.
Thirdly, evaluate the exact amount of space that is needed, so that you don't end up paying for more than the required space. Fourthly, your affordability. Make a budget by considering all the day to expenses you will incur if you rent a private office or rent a coworking space or virtual office. And, then make a monthly budget. Only according to that you decide, what is most economical. Lastly, sanitation and cleanliness. You should never compromise on cleanliness, as this decides your health.
Check if all the requirements are matching
Now, when you have done with all your calculations, it is the time to put a check if all your requirements are matching. Go for an investigational visit to all the shortlisted business centers and inquire them about the amenities that they are providing. Know about their various customized plans in detail and then choose one accordingly.
Let's now see how these Coworking spaces are helpful for us and know the reasons why these are taking over the market of the traditional offices.
These office spaces have multiple benefits for us. These provide us the flexibility to relocate as you don't have to undergo various stringent legal formalities. You don't have to take care of any of the office maintenance activities such as security, office maintenance, housekeeping, cleaning, etc. You just pay a monthly share for all the availed amenities. And, get an experience of meeting and working with a wide variety of people from different backgrounds. This way you can get the opportunity of working with other companies as well. And the best benefit is cost-effectiveness. You can avail all these facilities at a small amount of monthly rent.
After you took a list of all the main advantages of office spaces, now we will discuss the types of office spaces: –
Dedicated Desk: If you are a freelancer or a telecommuter or an independent professional or a startup with just a few employees and find working from home boring, then this option is for you. The challenges you face while working at home is power failure, internet or server issues, loneliness and sometimes even depression. Booking a desk here by paying a little amount of monthly charge you can have a personal space, admittance to the meeting or conference rooms, etc. Above all, you get to be around many likeminded people or even people from different backgrounds and industries. Moreover, you get to work with young enthusiastic startup people all around and get to learn, be motivated, boosted happiness and increased creativity each day. Coworking space in Kuala Lumpur gives you all the basic requirements which even you didn't know, you were missing while working from home.
Hot Desking:  This is a type of coworking spaces only but, with a little difference and more flexibility. Hot desking works on a simple basic principle of 'first come, first serve'. Here, you get to change your seats daily and hence can sit anywhere in the entire office space. This system promotes more cooperative working environment as you will get to sit with a new coworker every other day and this increased communication with so many people will improve your professional relationships. You get a better chance to understand how other people are working and about their skillsets also. Although this format is not that 'hot' as this has already been started in the traditional offices as well in the 1950s.
Private office:  If you are a company and have a small number of employees and do not want to socialize much and want a little privacy, then these private offices are for you. With this, you will be able to provide dedicated spaces and conference/ meeting rooms for all your employees. This office space allows you to maintain the confidentiality of your business. And your employees will not be distracted by or affected by the outside noise as your team will be inside a closed-door office.
Unispace's Private office for rent in Kuala Lumpur facilitates you with lockable private workspaces that can be customized according to your personal preferences. They maintain high standards by providing a fully furnished interior with unmatched trendy and elegant designs.
Virtual Office:  Even while having a home office you still need to present yourself more professionally or you are working from a remote area but don't want to fall short for the competitive world outside, then this one is just for you. A virtual office is not physical office space but provides you with an official permanent address, mailing facility, technical and phone line support, meeting rooms for hosting client meetings, access to the business lounge and conference rooms as well. You will be able to get your business address at a prominent location of the city, as these business centers are made in proper locations only. This way you can maintain your business presence in a prestigious manner.
Availing all of these services at Unispace's Malaysian business center have multiple perks of getting a Coworking space in KL. Being Malaysia's largest transit hub KL Sentral is the global connectivity center. It also links the country's residential, commercial and industrial areas and provides a link to the Kuala Lumpur International Airport, as well.