A Magnetic Business Address: Just the First Thing with a Virtual Office in Kuala Lumpur
Are you an offshore company looking for an entry into the Malaysian market or that of south-east Asia? Or as a homegrown business, a small startup, a professional you want to be taken seriously in the business world? Our Virtual Office in Malaysian capital Kuala Lumpur can be the perfect business address that you can leverage on. We are located in KL Sentral the self-explanatory address why you should be here. Not just the appealing address, you also get to use our business lounge and call/mail handling services which are open as additional subscriptions, apart from a business identity with a name board that projects your presence as permanent as it may be required. Get your parcels picked, and your important calls answered so that your business runs smoothly. Having a Virtual Office in Kuala Lumpur at Unispace is an assurance of success. Ensure that you are assured.
Fastest way of getting a business address
No need for dedicated office
Professional mail handling service
Technical and phone line support
Hosting client meetings
Access to business lounge
Conference Rooms
Free Hot Drinks
Because You Need, We Have Got Them for You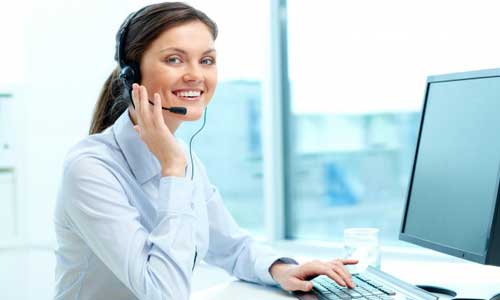 Call/Mail Handling
Have your calls attended and mails handled so you are never away from any loop
Book a Tour

Fabulous! That's one word to say it all about the quality we received. We were looking for dedicated workstations in a small office space in one of the reputed business centers. Unispace provided us with several options to consider with spacious work spaces made available to us. Extremely thankful to the additional services provided like 24x7 WiFi access, Personalized Reception and Spacious Lounges.

- Sunil Raj, HR Manager, Power IT Services Pvt. Ltd. -

Perfect start needed for our small business. Cozy coworking spaces made available led to innovative ideas with knowledge sharing. World class business support services were provided to us with the best features included in a customized fashion. The best part is that we were offered dedicated resources instantly needed for SMEs for achieving targeted business growth. Thanks a lot!

- Rama Raju, Vice President Engineering, Devjiva Software Pvt. Ltd. -

I was not sure of the kind of services to be received as far as renting private office space is considered being a freelancer. To my surprise, I was provided with extremely well sophisticated and synchronized services because of which I felt like running my business in a remote location as home away from home.

- Javed, Manager Operations, Innovlambda Software Pvt. Ltd. -

A perfect place with corporate ambience , warm yet professional neighbourhood. Unispace is located in strategic locations to facilitate smooth running of business and accessible by whole gamut of support services. for a small to mid level companies, it eliminates the stress and need to maintain own administrative and logistic departments. A decent partnership for physical aspect of business.

- Ravisankar Kodukula, Head- Operations & HR, i-raysolutions -
Contact Us
Get to know how you can have your own serviced office space right in the Q Sentral.
Address
Q Sentral, Floor 21, Units 08 & 09, KL Sentral.