A Magnetic Business Address: Just the First Thing with a Virtual Office in Kuala Lumpur
Our Virtual Office in Kuala Lumpur can be the perfect business address that you can leverage on if you are an offshore company looking for an entry into the Malaysian market or that of south-east Asia? Or as a homegrown business, a small startup, a professional who wants to be taken seriously in the business world?. Then you are at the right place, we are located in KL Sentral the self-explanatory address why you should be here. Not just the appealing address, you also get to use our business lounge and call/mail handling services which are open as additional subscriptions, apart from a business identity with a name board that projects your presence as permanent as it may be required is a key feature of Virtual Office. Get your parcels picked, and your important calls answered so that your business runs smoothly. Having a best Virtual Office in Malaysia at Unispace is an assurance of success. Ensure that you are assured.
Fastest way of getting a business address
No need for dedicated office
Professional mail handling service
Technical and phone line support
Hosting client meetings
Access to business lounge
Conference Rooms
Free Hot Drinks
Because You Need, We Have Got Them for You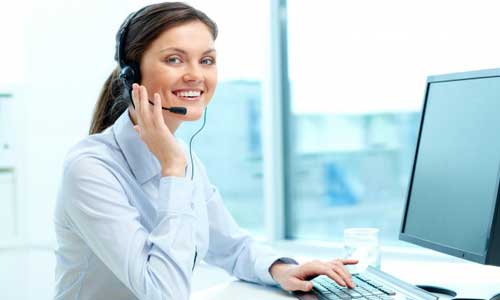 Call/Mail Handling
Have your calls attended and mails handled so you are never away from any loop
Book a Tour

When I decided to stop in Malaysia for a few months to do some writing, I had no idea I would have been this productive. I would recommend any digital nomad or business startup working from a home space or cafe to take a look at Unispace. It enables you to focus properly in an office environment with amenities such as a free coffee machine and water cooler in the office and also good value restaurants on the lower floor. The facility is based a conveniently short indoor walking distance from K- Sentral for transportation and NU-Central Mall, meaning easy access to anything else you need, including the low-cost hotels of Brickfields (walking distance) and China Town (1 stop Metro). For not much more than the cost of a Starbucks coffee each day, it's an obvious choice for a digital nomad situated in SE Asia.

- Peter Gibson, Freelancer -

Its a new trendy office place in Kuala Lumpur"s Iconic building Q Sentral and so if any one looking for a new cost effective solution can check this place and choose a plan that fits your budget

- jagadeesh babu, Sales Partner Success Factory Pvt. Ltd. -

Great coworking space and business environment, conveniently located right next to the central station. Recommended.

- Martin, Writer, AI Time Journal -
Contact Us
Get to know how you can have your own serviced office space right in the Q Sentral.
Address
Q Sentral, Floor 21, Units 08 & 09, KL Sentral.