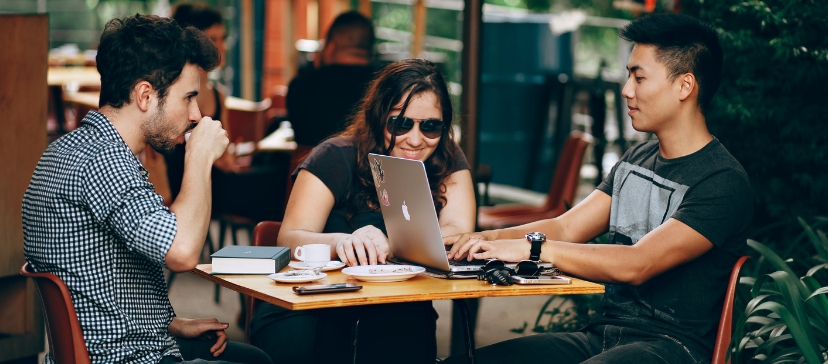 Socializing is one of the crucial parts of coworking. Therefore, a coworking space can shape your career and business as you get the opportunity to meet professionals from various working backgrounds under one roof. Communicating with right and like-minded individuals can give you fruitful results in both personal and professional life.
However, how you communicate determines how rewarding your network is going to be since there is a thin line between being friendly and being annoying. So it is important to know a few basics about socializing in a coworking arrangement.
Here are some ways to making a powerful impact on your coworking buddies and get the most out of coworking:
Be a Listener:
To initiate any relationship, you need to be a good listener. So, just pay attention to what your coworker is saying and reciprocate your thoughts over the same. Try to be appreciative towards their ideas and dreams, and that will be a good start of your friendship.
Put a Name to It:
Always remember the names of people you've met and greet them by their names to make an impact. Moreover, this will indicate that you are a welcoming person who respects people around. Also, this will show that you have a sharp memory; Viola!
Keep It Simple:
When you are in a shared working environment, it is important to keep it subtle. Because not everyone around you would have the same perspectives. Some people are shy and may take time to open up, so don't overdo by putting too many efforts and landing into an awkward situation.
Self-Obsessing Is Uncool, Watch Out:
Being proud of your achievements and your success is a good thing, but bragging about it all the time is a turn-off. Not many people will consider you as a good companion/friend if you keep praising yourself at every moment. That can make others feel like you're a self-obsessed arrogant person!
Learn New Skills:
Coworking spaces like Unispace, frequented by people from varying domains, give you the opportunity to share ideas and learn new things! So learn a new working language, new habits etc. or some useful information that no internet or book will ever teach. Also, you will get to share your wisdom with others while initiating new friendships!
Attend Events:
A coworking space is the gateway to collaborations. Coworking events are a vital part of it. Attending such events will help you network and couple with ideas, ventures as well as adventures. It's like finding your future business partner; and maybe a group of people to hang out with.
Socializing at coworking spaces like Unispace can take you one step closer to realizing your dream. These tips will surely help you in successfully networking around and achieving the desired results.